We may not be the rainiest state in the US, but we do still get rain and water can cause damage over time to your foundation, roof, fascia, and patio. Our gutter installers direct water away from problematic areas and focus them in the direction that will not destroy your garden or foundation.
You do not have to come in contact with us or even be home for our services to be performed. We only ask that any animals be locked inside, the exterior of the house be accessible and individuals living there be informed of our coming on the property. We do also accept Zelle, Venmo, Apple Pay and PayPal.
Given we live in the worst state for wild fires, we recommend that your gutter system be inspected at least once a year before the fire season (May – October). If your house is surrounded by any tall trees and you do not have leaf screen protecting your existing gutters, we recommend you have your gutters inspected sometime during the rainy season as well (October – April).
We offer the highest quality gutters and downspouts in the market. You can find the size, color and type of gutter that best suites you in our Products section.
We offer a 10% discount to Veterans, senior citizens, and emergency service personnel.
Absolutely you can! If you're a do-it-yourself type person you can install sectioned pieces of gutter found at your local hardware store. Would I recommend it? No, and here's why; sectioned gutters sell in 10 foot sections and aren't seamless like that of our system. For example, you have a 45 foot section of gutter, you'll need five 10 foot sections that need to be joined together which means you'll have 3 seams that may potentially leak or lose its pitch. If you want seamless without seams, you will need a qualified professional to install them.
We have implemented a 6-foot rule when speaking with our clients face to face and are required to wear masks during any interactions. We understand that these are tough times right now and will customize our interactions however our clients feel comfortable with in order to get the job done with quality professionalism and being safe at the same time.
Fortunately we don't have a set in stone price for each house as some are smaller or bigger than others, however we are happy to come out and provide you with a FREE estimate. We return all calls if not answered right away within 24 hours and respond quicker to texts. Our number is (805)405-8148 and our email is 805gutters@gmail.com.
Our gutters and downspouts have a coating that is baked on. What is baked-on paint? Baked-on paint(coatings) provide a one-time hard, tough finish that is stronger and corrosion-resistant. These glossy paints or varnishes are sprayed or painted on aluminum or steel. The finish is heated, or baked, at temperatures that reach at least 150 degrees in order for the oil or synthetic resin to bind and develop.
Unlike other gutter companies, we are available 7 days a week from 8am to 8pm this summer. Should you have an emergency outside of these hours, please do not hesitate in calling.
We are a Veteran owned and operated full-service company providing quality installations, clean outs and repairs in Ventura County and surrounding areas.
We Put Our Reputation To Work For You.
805 Gutters serves but is not limited to; Thousand Oaks, Simi Valley, Newbury Park, Camarillo, Oxnard, Ventura, Carpenteria, Ojai, Santa Barbara, Fillmore, Somis, Woodland Hills, Tarzana, West Hills, Port Hueneme, Malibu, Santa Monica, Agoura Hills, Westlake Village, Calabasas, Oak Park, Northridge, North Hills, Encino, Van Nuys, Chatsworth, Moorpark, Santa Rosa, Reseda, Sherman Oaks, Lake Sherwood, Hidden Hills and Montecito. If you do not see your city, please contact us to see if we serve in your area.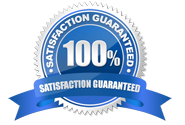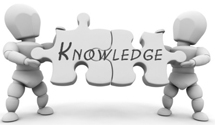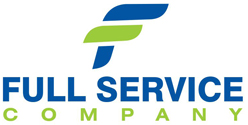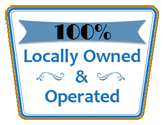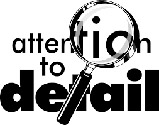 Unsure where to start?
Contact us today for a FREE No-Obligation Estimate!
Get Your FREE Estimate Today!